"Anyone wishing to describe this attractive, accessible, very pictorial, yet not very long book to another person might struggle to find a short sentence that does justice to the story that unfolds within it. It is more a multilayered colourful series of narratives that touches all the senses, and challenges the imagination to fully experience the meanings the author wishes to convey. It can be read to a child as a simple storybook at bedtime, they can read it again ten years later, and even fifty years later, and each time they will remember the familiar, and discover new insights. But that of course is easy to say. What I think is deeply interesting is how Aelfwynn's journey takes you out of this life into a gentle and generous nature in all it's forms, and for a while lets you experience sound, light, colour, messages, scents, and the feel of gnarled wood, and gentle flowers. And comforting. On returning, you might feel aware of having experienced a 'something' that changes how you think about the world of today, and in a good way too. I would also allude to the possibility that for a future reader this book will inspire them into a life likely connected with bringing nature and humanity closer together in some way.  A second Kew Gardens, a new yet ancient forest in the centre of a previously barren city. (Isfahan, Iran, where the missing water under the famous Bridge of 33 Arches, comes to mind). I shall read it again next year. And in the next 10 years too. This is how I have described this book. How would you?"
~ CC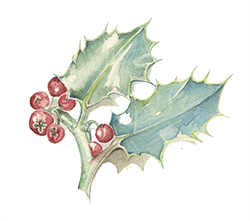 "This is a beautifully written and illustrated book.  It can be a meditation in itself while reading or even looking at the evocative drawings.  Cleverly put together, I am seeing these trees in a new light now, while I am walking among them."
~ GS
"I am sitting with your book by my trees and I had to text you to tell you how beautiful this child of your own making is.  The combination of the words and the illustrations is truly magical and moving."
~ RF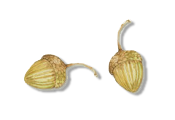 "Stunning, breathtaking, like holding a precious woodland jewel in one's hand.  The delicacy of the water colour illustrations adds a fairy lightness to the enchantment which is complimented perfectly by the text colours, font and layout.  Each page is a surprise which twists and turns just as a labyrinth!  It makes you want to wander deeper and deeper into the book – a modern classic to captivate both children and adults alike." 
~ IB
The writing is tender and lyrical and has a real touch of magic to it.  I was completely absorbed from start to finish.  And the drawings capture that sense of timeless mystery.
~MA
"This is a truly special book; beautifully written and illustrated.  This will be a book to treasure, enjoy and will last a lifetime."
~ Olivia
Songs of the Trees is a storybook for EVERYONE. It is a perfect bedtime story and takes your mind off to a different place. The book demonstrates the power of nature and that there will be someone watching over and protecting you from harm; it could be Jack-in-the-Green or a friend/family member. 
The amazing detail of the drawings brings the book to life! They support the beautiful descriptions done by Rosie Andersen and allow you to add your own touch – imagine as you wish. 
To me the labyrinth of trees represents the complicated mind. It explores all of the emotions and demonstrates that you will always have a place to go when you are feeling down. And I believe that the story portrays that if you are good to others, even if they are rude to you, you will get some sort of reward or help – this is something we often forget and need a reminder of. 
The way the book is written, makes it easy to understand, but sparks your imagination on how to heal (and help) yourself. I realized as I finished reading it that I have a greater respect for the natural world.
It is an inspiring story, is very cleverly written and illustrated. All of the book can be related to different parts of the journey of life; this amazes me! I would highly recommend it to each and every person!
~ Written by Mischa (age 12)